Marie Jo Atkins Sales Volume

Country Squire Located in North Poway 15517 Oakstand Court Poway, CA 92064
Asking Price: $2,395,000
Bedrooms: 4 | 0
Baths: 4 | 1
Year Built: 1988
Square Feet: 3,720
Lot Size: .05 to 1 acres
Garage: 3
Features: Welcome to this stunning single level home located in the desirable Country Squire neighborhood in North Poway
MLS #230020511

Listed by Marie Jo Atkins • DRE #01186585 • COMPASS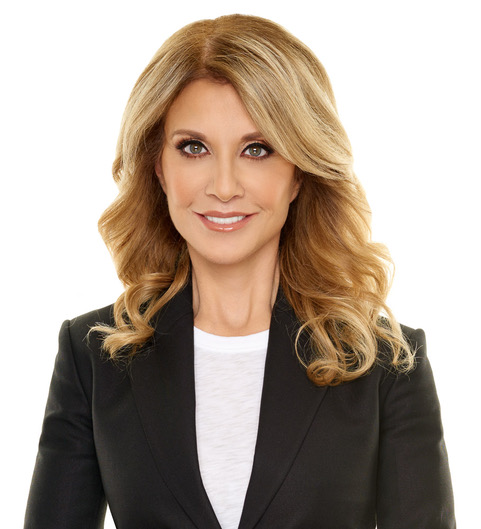 Meet Marie Jo
Marie Jo (DRE #01186585) began her stellar career in 1994. Over the years, Marie Jo has accumulated numerous awards and accolades, earned the respect of her peers, and in 2013 amassed over ONE BILLION DOLLARS in gross revenues.
Her world-class strategy includes an integrated marketing plan that creates local and global reach for homeowners. Above all, Marie Jo values the respect she has earned from her past clients who return to her and the referrals she receives from them. "Selling real estate is about people, not just about buying and selling a home." It is Marie Jo's ultimate goal to build lasting relationships with her clients well beyond the close of escrow.
Marie Jo has become the #1 go-to agent for comprehensive, integrated marketing when selling or buying a home. Marie Jo is an engaging agent who is fluent in English, French, Spanish, Italian, and Arabic, which provides her the ability to adapt to all types of clients and gain their trust. As a REALTOR®, Marie Jo takes great pride in providing Concierge and Relocation services for her clients so that every Real Estate transaction is a seamless one. ​
Testimonials
Read the kind words and reviews of
Marie Jo's Clients
I have worked with Marie Jo for over 20 years, both as a buyer and a seller.  Although there are several other good realtors in the Poway area that I've also worked with in that time, Marie Jo has been unquestionably the best and not just because she seems to know every house in Poway.  As an absentee landlord she has helped me find the resources to maintain my rental and implement repairs when I was too far away to solve the situation myself.  She did this without any expectation of compensation.  She was also instrumental in helping me find a tenant for the rental home, again without seeking compensation. She did these things for more than ten years even knowing it was my intention to one day move back into this particular home.  Consequently, when my situation changed such that I could not return to Poway and decided to sell the home, Marie Jo was my only choice.  She and her assistant Vicki Pellegrini handled everything --- and I mean everything!  They prepared the home for sale, quickly found multiple buyers, and ensured that the closing had no issues.  All while I remained 1,000 miles away.  No one else could have performed better.  Marie Jo and Vicki really know what they're doing! Thanks again for all that the two of you have done for me over the years – I really appreciate it. ⭐️⭐️⭐️⭐️⭐️ Rating by Randy and Diane (Seller,2022)

🌟🌟🌟🌟🌟 Rating; by Premier Agent, the power of Zillow & Trulia

"We met Marie Jo at one of her listings, which we attended solo per our usual habit of scouring the local housing market without any realtor help (we literally looked at hundreds of houses on our own, and at a handful with other realtors over the years). We bonded with Marie Jo immediately and were grateful for her and her team's expertise negotiating a particularly tricky pocket listing on our dream home. Our off-the-market purchased required financing and was contingent on the sales of our home - as complicated as can be in today's market, where collapse of one element can undo multiple deals at once. The command she took of the entire enterprise was breathtaking. With expert understanding of the crucial role each part of the deal would play, Marie Jo and her team (one better than the next) swept into our home and brought it to it's full potential, guiding us on making the repairs, staging the house like a television crew would be filming there and marketing like a genius. Marie Jo manages to guide you while also listening to your concerns. What is the is the most important purchase of your life? Most likely it is your home. She returned our calls, our texts immediately, no matter what time; she was prompt and always on time for listings or showings. I used to always feel like I was bothering someone (even friends who are also realtors) every time I wanted to see a house or had a questions, but I never felt that way with Marie Jo. Each member of her team is a joy to deal with. In a market where potential deals can fall apart over the smallest detail and where time is of the essence, you can rely on Marie Jo and her team at Pacific Sotheby's. I cannot RECOMMEND her highly enough!"

🌟🌟🌟🌟🌟 Rating; by Premier Agent, the power of Zillow & Trulia

"Marie Jo was a pleasure to work with. My family has worked with her on several transactions and she never fails to exceed expectations. She is extremely professional and walked me through my transaction seamlessly. Marie Jo is punctual and extremely responsive to any calls, texts or question no matter where she is!"

🌟🌟🌟🌟🌟 Rating; by Premier Agent, the power of Zillow & Trulia

"Our experience with Marie Jo Atkins on our recent home sale was nothing short of excellent. She is very knowledgeable, very responsive and very honest in her assessments and handling of all parts of the transactions.  We recommend her without reservation!"

🌟🌟🌟🌟🌟 Rating; by Premier Agent, the power of Zillow & Trulia

"I engaged the services of Marie Jo a year ago.  She knows her industry very well, she understands and puts herself truly in the shoes of a seller, which is an important trait versus treating it like another house that she needs to sell to make her commission. I felt that the commission was never a factor selling my house, rather the opposite. I could text her when she is overseas & she would respond by the time I would place my phone back on the table. My experience with Marie Jo was exemplary. If and when I buy and /or sell my next place the only person whom I will think of will be Marie Jo. That is the kind of service and value-add she brought to the table. You cannot go wrong with Marie Jo! THANK YOU for helping me transition from my house to my new lifestyle!"

🌟🌟🌟🌟🌟 Rating; by Premier Agent, the power of Zillow & Trulia

"Marie Jo and Vicki are superb! This transaction would have not been completed with any other agent. The attention to detail was excellent, they were on top of everything and went the extra mile. I felt all the way through that they were concerned about me and my family. I wish I had another home to sell, I'd use them again without any hesitation. Thanks Marie Jo & Vicki you were great, OUTSTANDING experience!"

🌟🌟🌟🌟🌟 Rating; by Premier Agent, the power of Zillow & Trulia

"Marie Jo and Vicki are awesome! They helped my wife and I get our house on the market quickly and easily. They managed the transaction every step along the way. We would highly recommend them to anyone who is looking for world class agents who deeply know the market and who provide excellent client service. We were thoroughly impressed by their level of knowledge, service and commitment to helping us get our house sold for the best price possible. Well done!"

🌟🌟🌟🌟🌟 Rating; by Premier Agent, the power of Zillow & Trulia

"Marie Jo and her assistant Vicki did a great job managing our home/estate listing and sale process. Their expertise started with extensive market research, pricing strategies and staging suggestions. They immediately arranged for a very impressive photo shoot, including widespread on-line listing (locally and nationally) and within five days of listing with the MLS we had a near full price offer. Marie Jo successfully managed the sometimes challenging negotiations and both she and Vicki managed the escrow/repair and documentation process to closing in less than 30 days. They kept us informed in a very timely fashion, were extremely professional and always responsive. We will definitely use them again and highly recommend them for either the buy side or sell side engagement."

🌟🌟🌟🌟🌟 Rating; by Premier Agent, the power of Zillow & Trulia

"We had a great experience working with Marie Jo and her team. From the very beginning to the very end. They were helpful, in every step of the process.  Someone was there for us whenever we had questions and were able to help us always."

🌟🌟🌟🌟🌟 Rating; by Premier Agent, the power of Zillow & Trulia

"WOW! Marie Jo and her team know the Poway real estate market and offer sound advice throughout the listing, marketing, showing and closing process. They are pleasant, fun to work with and they are proactive, super responsive to seller and the buyers needs."